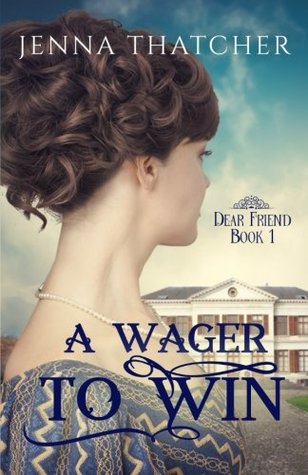 Thankfully I just got a new cover – updates are still pending on Amazon, but should be available by tomorrow morning for print. The ebook is updated on your kindle and the 'look inside' feature, it just doesn't show the right cover on the page. I'm not sure why yet, but I'm looking into it.
What do you think?
Today I published my first work, A Wager To Win, an historical romance in the regency era. If you go to kindle edition on my author page HERE, you can use the "Look Inside" feature to read the first few chapters.
Right now I'm working on Book 2 in the 'Dear Friend' series, a fractured fairy-tale based on Beauty and the Beast, and a fantasy based on historical Rome.